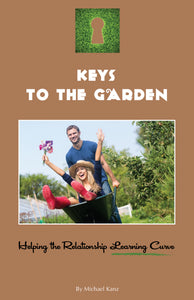 This is not a 1, 2, 3, be like me (the author) book. It is about equipping people to navigate various social interactions and build any relationship simply. The principles in this book have produced amazing results in my life. I still walk away from various interactions and say: "Wow. That was easier than I expected." 
     The material in this book took me over twenty years to acquire. Over the years, I noticed various social and relationship patterns continually emerging. I have kept mental notes of these patterns and have learned how to use these patterns to successfully interact and build relationships with others.     The patterns in this book are the results of my research.  

     I hope everyone finds this book an effective resource in their lives.
                                                              Best Wishes
                                                             Michael Kanz